Bummit is all about the charities and knowing all the money raised goes towards local charities that do inspiring work across the board to make the world a better place.
Each year we make sure that 85% of the money raised is donated locally so that we can contribute to the community and built up local partnerships.
A message from our Charities Officers
Hi we're Alex and Emma, we're the charities officers for this year's fantastic student adventure Bummit! 
We would go as far as to say Bummit is the most exciting event the University has to offer. Travelling across Europe and meeting so many amazing people whilst raising money for local and international charities, what's not to love, it has it all!
Our charities this year are a great range and really represent the values of Bummit as an organisation set on raising money for all kinds of charities and causes.
For instance one for this year is Molly's fund. Based in Sheffield they provide vital funding and schemes working with young people and community groups to highlight the importance of mental health and how to help people struggling with it. Started by the family of Molly they have been going for over 20 years, working in Sheffield and reaching out to new communities to lay the foundations for social care in them. 
In their own words "Understanding the needs of a community and the issues it faces is the first step to being able to solve them."
We're really pleased we chose them as one of our charities, and that we can continue to make more impact in Sheffield's community in a really fun way of fundraising through the hitchhike!
This is just one of the amazing charities we support. There are so many more reasons to take the jump and do Bummit! Meet friends, awesome rides and plenty of laughs and adventure.
We hope to see you there!
Alex & Emma

Big Bummit to Ljubljana 2023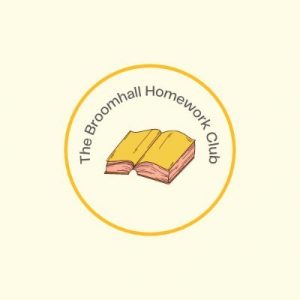 The Broomhall Homework Club is a local Sheffield based charity that aims to provide support to young people (Year 5 and upwards) in the completion of their homework and revision usually on a one-to-one basis. They run every Thursday in term time at the Broomhall Centre, 5 - 6:45pm.
Find out more here: https://twitter.com/ClubBroomhall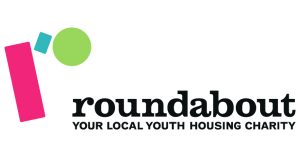 Roundabout's mission is to make sure that no young person experiences homelessness in South Yorkshire. They aim to empower young people to break the cycle of homelessness by helping them develop long term independent living skills and supporting them with their health, education, employment and training needs. They want to support them in their time of need, as every young person deserves the chance to have a bright future
Find out more here: https://www.roundabouthomeless.org

ASSIST Sheffield works with people who are seeking sanctuary and that have been refused asylum. They provide accommodation, information, and other support. They are a charity that rely on volunteers, grants, and the generosity of the people from Sheffield and the surrounding areas.
Find out more here: https://www.assistsheffield.org.uk/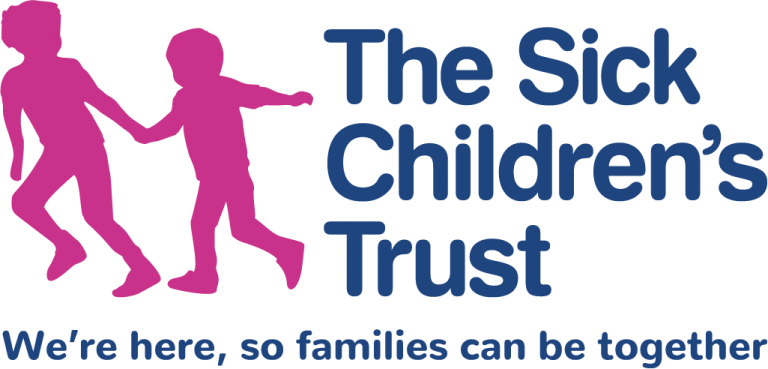 When a child suddenly becomes ill, there's no time to plan. The Sick Children's Trust is the charity that gives families one less thing to worry about by giving them a place to stay, and someone to talk to, free of charge just minutes from their child's bedside. Their ten 'Homes for Homes' support families from around the UK each year with a warm and comfortable place to stay and a friendly ear to listen.
Find out more here: https://www.sickchildrenstrust.org

Legebitra is a Slovenia based charity that by continuously providing accessible, confidential and professional services, they enable support and empowerment to individuals, LGBT communities, and people living with HIV. Through advocacy, they contribute to improving legal protection and increasing the visibility of LGBT people and understanding the situation of people living with HIV. By raising awareness of the general and professional public, they contribute to a change in attitude towards their target groups. With all their activities, they are building a society where every identity is legitimate.
Find out more here: https://legebitra.si/en/
Baby Bummit to Cardiff 2022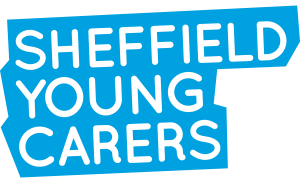 Sheffield Young Carers is a local Sheffield based charity that offers support to young carers aged 8-25 who live in Sheffield. Being a young carer means they provide care for one or more family members who have disabilities, long-term physical illnesses, and/or mental health difficulties. They also offer support to children and young people aged 8-25 who live in Sheffield and are affected by drug and alcohol issues in their family.
Find out more here: https://www.sheffieldyoungcarers.org.uk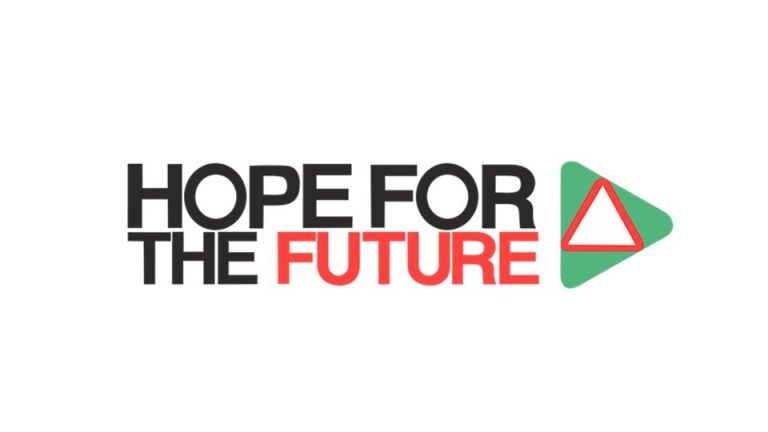 Hope for the Future is a climate charity which works to equip communities, groups and individuals across the country to communicate the urgency of climate change with their local politicians. Their vision is to see communities and their elected representatives across the UK come together to take decisive action on climate change.
Find out more here: https://www.hftf.org.uk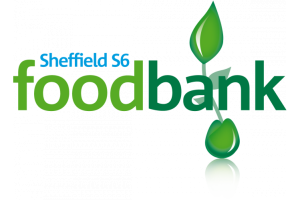 Sheffield S6 foodbank is a local Sheffield based charity which provides three days' nutritionally balanced emergency food and support to local people who are referred to them in crisis. They are part of a nationwide network of foodbanks, supported by The Trussell Trust, working to combat poverty and hunger across the UK.
Find out more here: https://sheffields6.foodbank.org.uk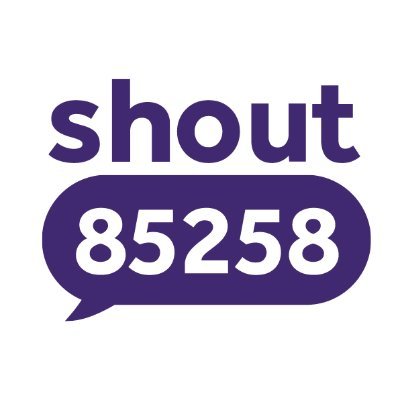 Shout is the UK's first and only free, confidential, 24/7 text messaging support service for anyone who is struggling to cope. They've had more than 1.5 million conversations with people who are anxious, stressed, depressed, suicidal or overwhelmed and who need in-the-moment support. As a digital service, Shout has become increasingly critical since Covid-19, being one of the few mental health support services able to operate as normal at this time.
Find out more here: https://giveusashout.org
Big Bummit to Barcelona 2022
In light of recent developments in Ukraine , the majority of Big Bummit to Barcelona's raised money will go to the charity Sunflower of Peace.
Sunflower of Peace Foundation is a Boston, USA-based non-profit organisation Their current mission is to support the people of Ukraine affected by the Russian military invasion. They collaborate with a global network of established organisations and institutions that are committed to helping Ukraine in this situation.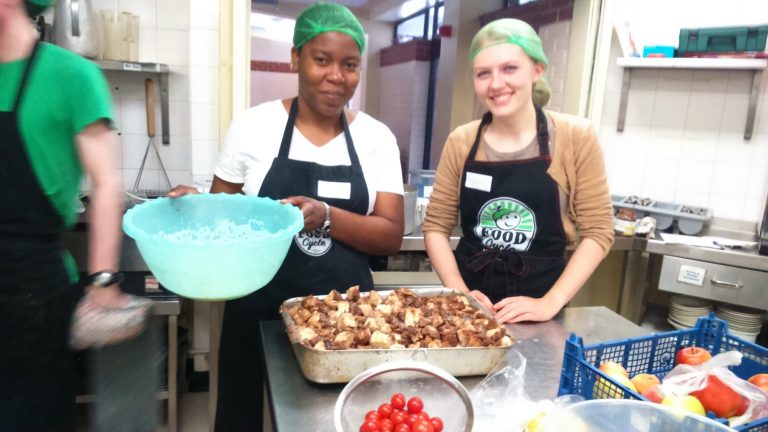 Food Cycle is a local Sheffield based charity that combines surplus food, spare kitchen spaces and volunteers to make healthy, three-course meals to those at risk of food poverty and social isolation. They are based in Sharrow Vale and serve their meals every wednesday, and are always looking for volunteers. Find out more here: https://volunteer.foodcycle.org.uk/organization/0012400000yD6VSAA0
Children's Sleep Charity helps support families that have a child with a sleeping issue. There is currently little support and work in this charity sector, and the work they do vastly improves the lives of families who would otherwise have a sleeping problem that damages their family dynamic. Find out more here: https://thesleepcharity.org.uk/
Manor Community Transport is a Sheffield/Doncaster based mobility service that provides transport to those that would otherwise be left isolated and immobile in their homes. The service they provide allows those struggling with disabilities or dementia to reach lunch events, days out, personal religious events, greatly improving their quality of life. To find out more go to: https://www.manorcommunitytransport.org.uk/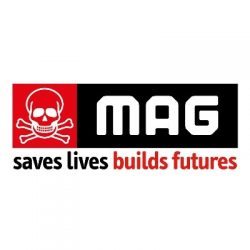 MAG works primarily in war-torn countries to help find every unexploded bomb or mine before an innocent does. They use expert-bomb control to safely disengage mines and bombs to prevent the deaths. They also educate the local communities at risk of mines so they know how to avoid danger and what to do in the case of finding one. Since 1989 they have helped over 20 million people rebuild their lives and livelihoods after war. 20 million. Find out more: https://www.maginternational.org/what-we-do/
Baby Bummit to Edinburgh 2021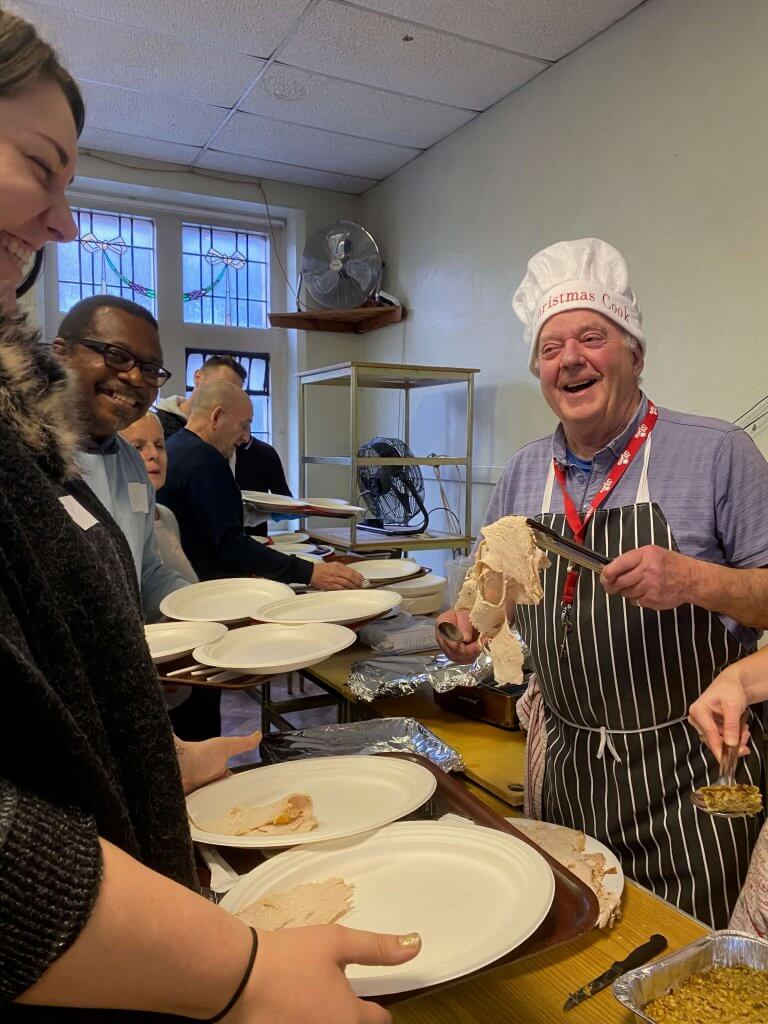 The Sunday Centre is a not-for profit organisation, based in the city centre, which serves Sheffield's homeless and vulnerable. On Sundays, there is a particular need for a safe, warm refuge available to all because many of the other relief organisations working in Sheffield close on this day. Our main aim is to provide hot food and drinks, yet we also offer our guests a genuine welcome and the chance to socialise with others as they wish

When the Hurst family lost Molly in 2017, through their grief they realised that they needed to take action and ensure more help is available for young people to support their mental health and well-being. This is why the Hurst family have set up a fund in memory of Molly in conjunction with South Yorkshire's Community Foundation. The Young People's Health and Wellbeing fund will award grant funding to community organisations and charities supporting young people's mental health. The fund will also enable anyone affected by suicide or who wants to make a difference to get involved.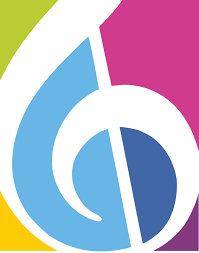 Music in Hospitals & Care is a charity that improves the health and wellbeing of children and adults through the healing power of live music.
Every year, their professional musicians share live music with over 100,000 people from across the UK, who may not otherwise get to experience it. This includes those living with dementia, who have mental health problems, or who are seriously ill.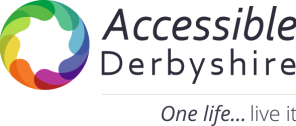 Their aim is to make The Peaks accessible and enjoyable for those with reduced mobility, vision problems. They provide lightweight wheelchairs and wheelchair access to natural beauty spots and spas, and audio descriptions for those who can't quite see the view as well.

Bummish, our Virtual Global Hitchhike, June 2020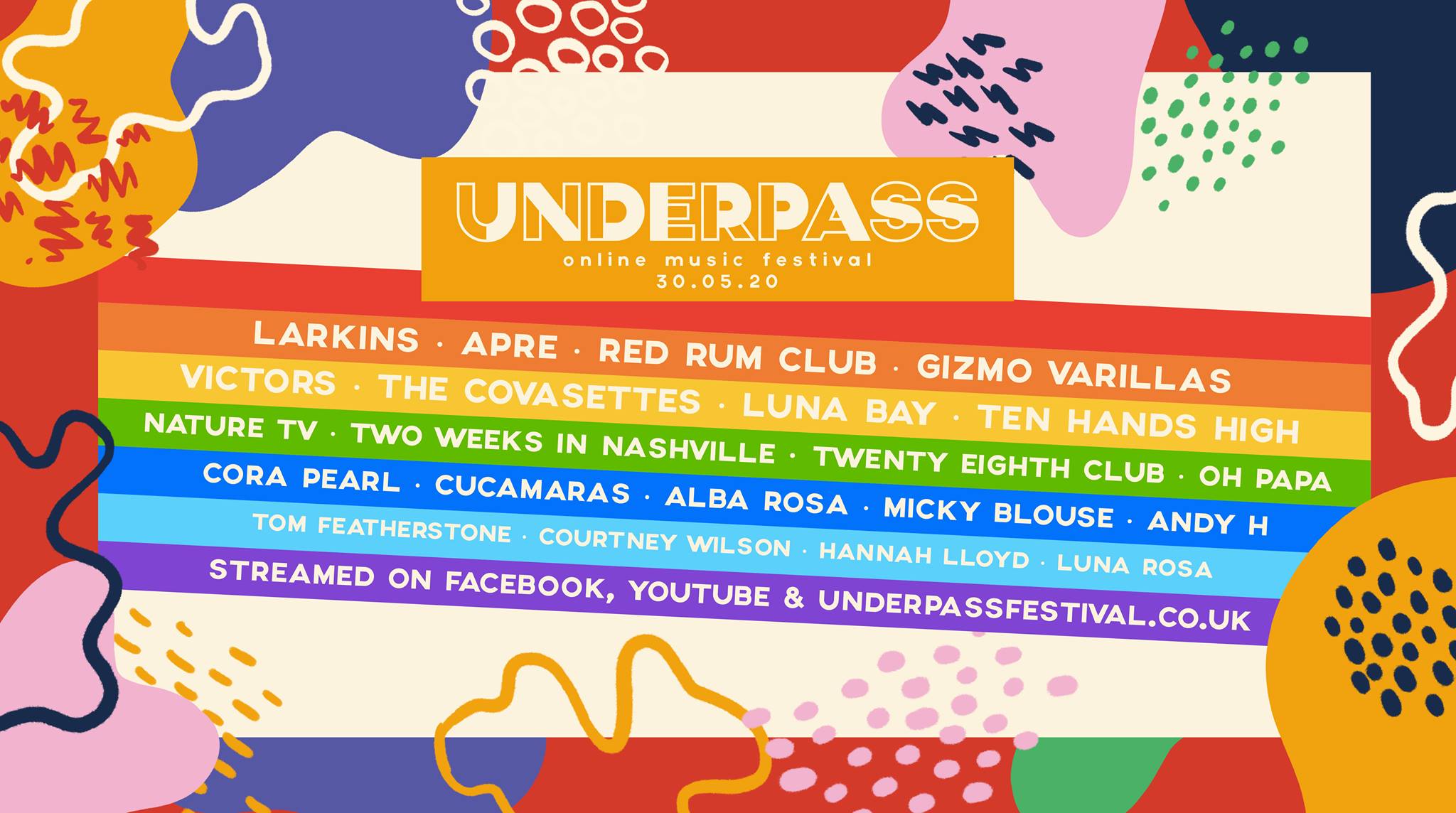 What is Underpass?
Underpass is a charity music festival at the Univeristy of Sheffield. They are partnering with us to raise money for Foodhall and the NHS Covid 19 Urgent Appeal..
NHS Covid 19 Urgent Appeal
This money will be distributed nationally, funding grants to help NHS charities support NHS staff, volunteers, and patients in ways above and beyond what NHS funding can currently provide.
Foodhall
Foodhall is a volunteer-powered Sheffield dining space and kitchen who, during the COVID-19 Pandemic, are working to provide food parcels, meals, essential supplies, and support.
Due to the pandemic, Big Bummit 2020 to Kraków has been postponed.
Charities involved with Big Bummit 2020:
Baby Bummit to Glasgow 2019
Charities Supported In Past Bummits
Charities Supported in Previous Years

2013/14
Sheffield Young Carers
Cathedral Archer Project
The Sick Children's Trust
Aquabox
Trees for Cities
Changing Faces
Young Women's Housing Project
Chilypep
Home Alone Xmas Lunch
2012/13
Bluebell Wood Children's Hospice
Sophie's Wish, Paces Sheffield
Sheffield Young Carers Project
St Andrews Child Contact Centre
FoCAL
High Peak Women's Aid
Roundabout
Water for Kids
Sheffield Volunteering
The Children's Hospital Charity
Broomhall Breakfast
Haven House
Cecily's Fund
2011/12
Chilypep
Ecclesall Live at Home Scheme
The Joseph Foote Trust
Asperger's Children and Carers Together (ACCT)
Project Buzz
PACT
Children Today
DIAL Barnsley
Learn for Life Enterprise
The Sick Children's Trust
Street Child of Sierra Leone
JAM Scotland
StopGap
Sheffield Women's Aid
 
2010/11
SUST (Sheffield User Survivor Trainers)
Doncaster Rape and Sexual Counselling Service
Operation Florian
S.A.L.V.E
KIDS
Sheffield Royal Society for the blind (SRSB)
Sheffield Volunteering
Flourish
Computer Club
Children's Project
Neurocare
Wombwell Drop in Centre
Sheffield Cystic Fibrosis Appeal
2009/10
Chilypep
Ecclesall Live at Home Scheme
The Joseph Foote Trust
Asperger's Children and Carers Together (ACCT)
Project Buzz
PACT
Children Today
DIAL Barnsley
Learn for Life Enterprise
The Sick Children's Trust
Street Child of Sierra Leone
JAM Scotland
StopGap
Sheffield Women's Aid
2010/11
SUST (Sheffield User Survivor Trainers)
Doncaster Rape and Sexual Counselling Service
Operation Florian
S.A.L.V.E
KIDS
Sheffield Royal Society for the blind (SRSB)
Sheffield Volunteering
Flourish
Computer Club
Children's Project
Neurocare
Wombwell Drop in Centre
Sheffield Cystic Fibrosis Appeal
2008/09
Kids Company
Cavendish Cancer Care
Parkinson's Disease Society
The Anthony Nolan Trust
Sheffield Volunteering
STOP (Trafficking UK)